● FTP
● 26AWG
● PVC/PE/LSZH Jacket optional
● Standard supports up to 600MHz and speeds up to 10Gbp/s over 100 meters of cable.
● Fully backward compatible with all the previous categories.
● The RJ-45 plug is designed with 50 mm gilt, with good contact and transmission properties, oxidation resistance, rust, and no blackening.
● Operating Temperature: -20 to 60°C
LAN cable with connectors on both sides meet the standards of TIA/EIA-568B or 568A.

FTP offers an additional layer of protection with shielding (also called screening) wrapped around the individual twisted wires.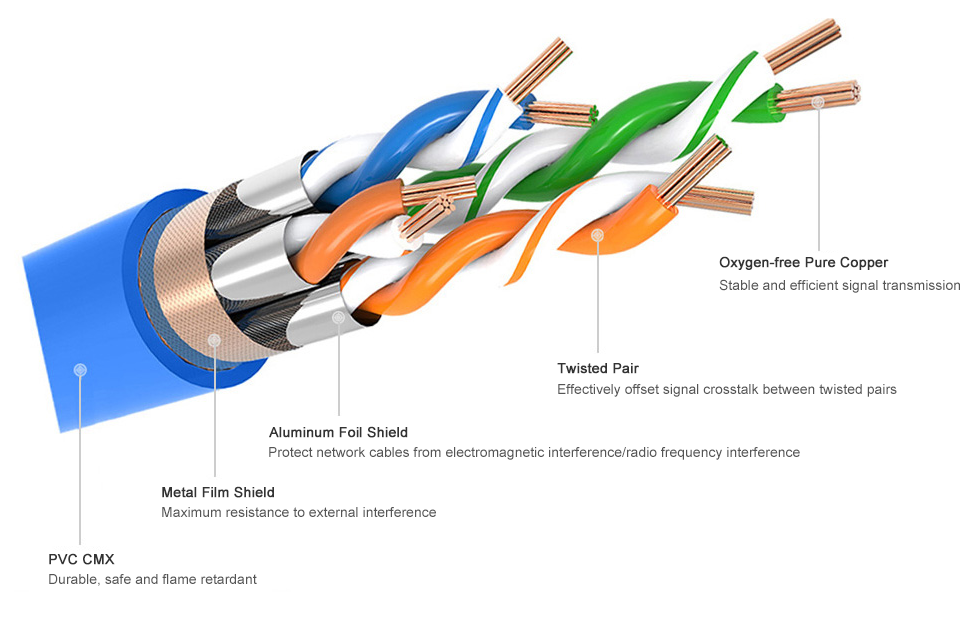 Sopto can provide a variety of colors of the network cables, such as yellow, orange, purple, green, red, etc. If you want a special customized service, please contact us.