Product Features
● Simplex LC Interface
● Built-in digital diagnostic functions
● 1270nm&1330nm or 1490nm&1570nm
● Up to 11.3 Gbps Bi-directional Data Links
● Single Fiber Bi-Di SFP+ Optical Transceiver
● Transmission distance up to 80km over SMF
● Operating Case Temperature: Standard: 0~70°C; Extended: -20~85°C; Industrial: -40~85°C
Compliant
● RoHS-6
● SFF-8472
● SFP+ MSA
● IEEE 802.3ae 10GBASE-BX or SDH/SONET standards
Sopto fiber optic transceiver took the first lead to pass the ISO9001 quality system, the requirements of European CE, RoHs

Pin Descriptions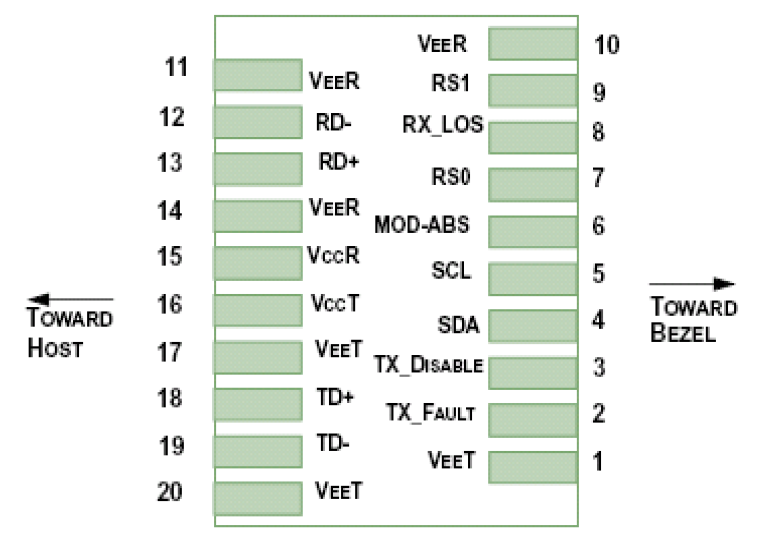 Figure1.Elecctrical Pin-out Details
Pin

Symbol

Name/Description

1

VEET [1]

Transmitter Ground

2

Tx_FAULT [2]

Transmitter Fault

3

Tx_DIS [3]

Transmitter Disable. Laser output disabled on high or open

4

SDA[2]

2-wire Serial Interface Data Line

5

SCL[2]

2-wire Serial Interface Clock Line

6

MOD_ABS[4]

Module Absent. Grounded within the module

7

RS0[5]

RS0 for Rate Select: Open or Low = Module supports ≤4.25Gbps

High = Module supports 9.95 Gb/s to 10.3125 Gb/s

8

RX_LOS[2]

Loss of Signal indication. Logic 0 indicates normal operation

9

RS1[5]

No connection required

10

VEER[1]

Receiver Ground

11

VEER[1]

Receiver Ground

12

RD-

Receiver Inverted DATA out. AC Coupled

13

RD+

Receiver DATA out. AC Coupled

14

VEER[1]

Receiver Ground

15

VCCR

Receiver Power Supply

16

VCCT

Transmitter Power Supply

17

VEET [1]

Transmitter Ground

18

TD+

Transmitter DATA in. AC Coupled

19

TD-

Transmitter Inverted DATA in. AC Coupled

20

VEET [1]

Transmitter Ground
Notes:
1. Module circuit ground is isolated from module chassis ground within the module.
2. should be pulled up with 4.7k – 10k ohms on host board to a voltage between 3.15Vand 3.6V.
3. Tx_Disable is an input contact with a 4.7 kΩ to 10 kΩ pullup to VccT inside the module.
4. Mod_ABS is connected to VeeT or VeeR in the SFP+ module. The host may pull this contact up to Vcc_Host with a resistor in the range 4.7 kΩ to10 kΩ.Mod_ABS is asserted "High" when the SFP+ module is physically absent from a host slot.
5. RS0 and RS1 are module inputs and are pulled low to VeeT with > 30 kΩ resistors in the module.
Recommended Interface Circuit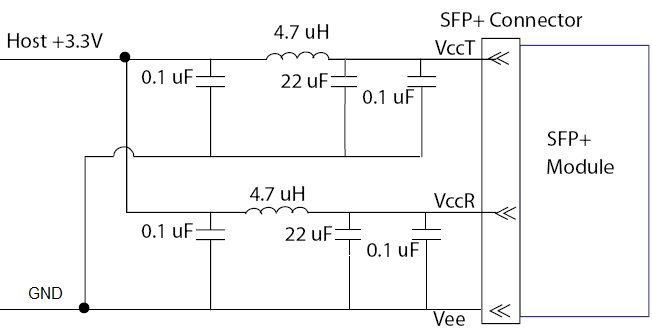 Figure2. Host Board Power Supply Filters Circuit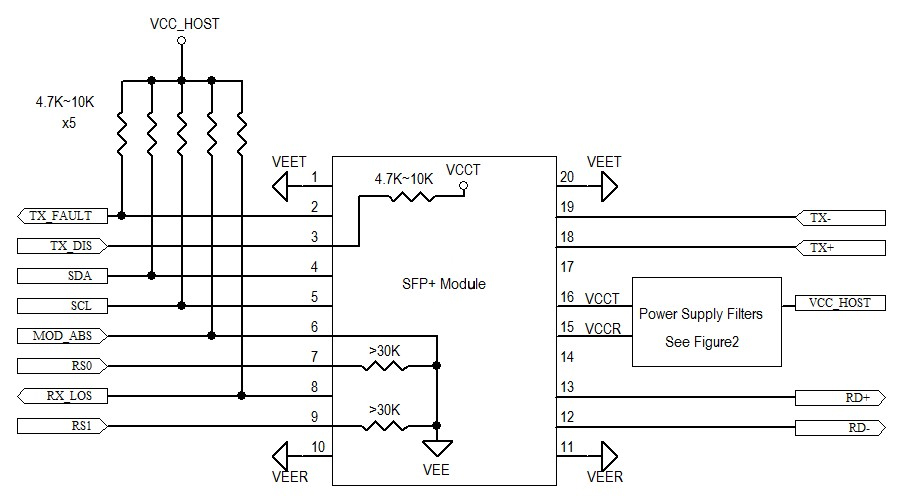 Figure3. Host-Module Interface
Mechanical Dimensions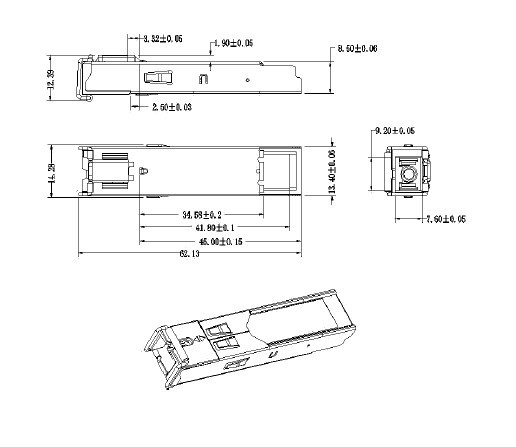 A : LC Receptacle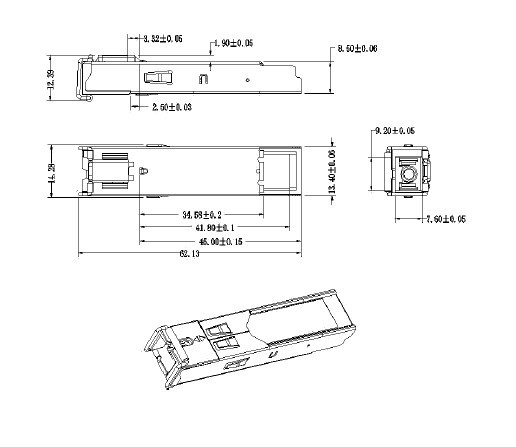 B : SC Receptacle
All optical transceivers are RoHS compliant and could be 100% compatible with branding equipment, such as Cisco, Extreme, Juniper, HP, H3C, Linksys, Huawei, Alcatel-Lucent, Foundry, Nortel, Force10 etc.
If you want to know more about the exact information of the specified transceiver or get price, Please Contact Us>>.