Along with the fast deployment of FTTX and its worldwide application. Sopto Technology offers an end-to-end infrastructure solution for central office (CO), optical distribution network (ODN) and last-mile architecture.
Sopto's broad selection of optical fiber products and end-to-end EPON and GPON solutions can be customized for your specific next-generation network requirements. Sopto's structural and modular products and configurations can not only meet your present demands, but also support your future life needs in a cost-effective way.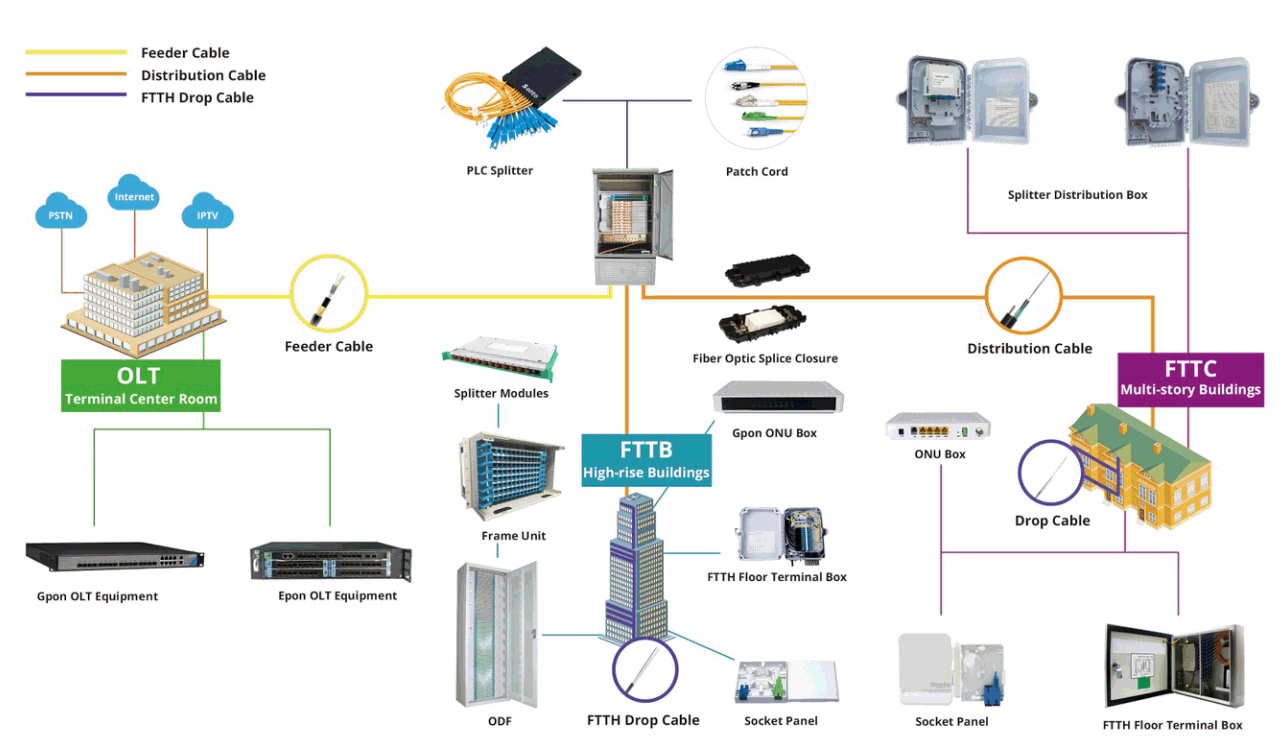 Optical Distribution Network (ODN) is a physical connectivity platform for next-generation broadband and gigabit access network. Sopto provides diversified products to build an ODN of high performance and reliability, as well as to provide service of network planning and consultations, and installation supports. Sopto offers the highest quality products including indoor fiber cables and outdoor fiber cables; including specialized drop fiber cables; optical distribution frames (ODF); cross connecting cabinets, splitter distribution cabinets (SDC); FTB boxes; fiber optical closures; passive PLC splitters; fiber optic patch cords and other accessories.