Fiber to the home (FTTH), also called "fiber to the premises" (FTTP), is the installation and use of optical fiber from a central point directly to individual buildings such as residences, apartment buildings and businesses to provide unprecedented high-speed Internet access. FTTH dramatically increases the connection speeds available to computer users compared with technologies now used in most places.
The FTTH Termination Boxes are widely used in FTTH solution, which provides a high degree of time savings in the FTTH provision of residential services. With the surface mount (Feller Edizio) OSD 2/4 or 4/4 included in the box, the residence can be made accessible easily and quickly with fibre optics. All communication services such as data, voice, TV, etc.
Sopto's FTTH termination boxes are designed for use in a wide range of applications, we offer different FTTH boxes for all adapter and cable types which provide a flexible solution to the user. The installation of the units is very easy.
For the newest quotes, please contact a Sopto representative by sending an email.

[email protected]
1 - 96 cores optional

Suitable for indoor wall mounting and desktop

2 - 72 cores optional

Used as a termination point for the feeder cable

288 - 1800 cores optional

Used as the interface between optical transmission network

12 - 288 cores optional

Used for pole / wall mounting, overhead installation

12 - 128 cores optional

Used for 19-inch standard distribution frame

PLC & FBT optional

Used to connect OLT and ONU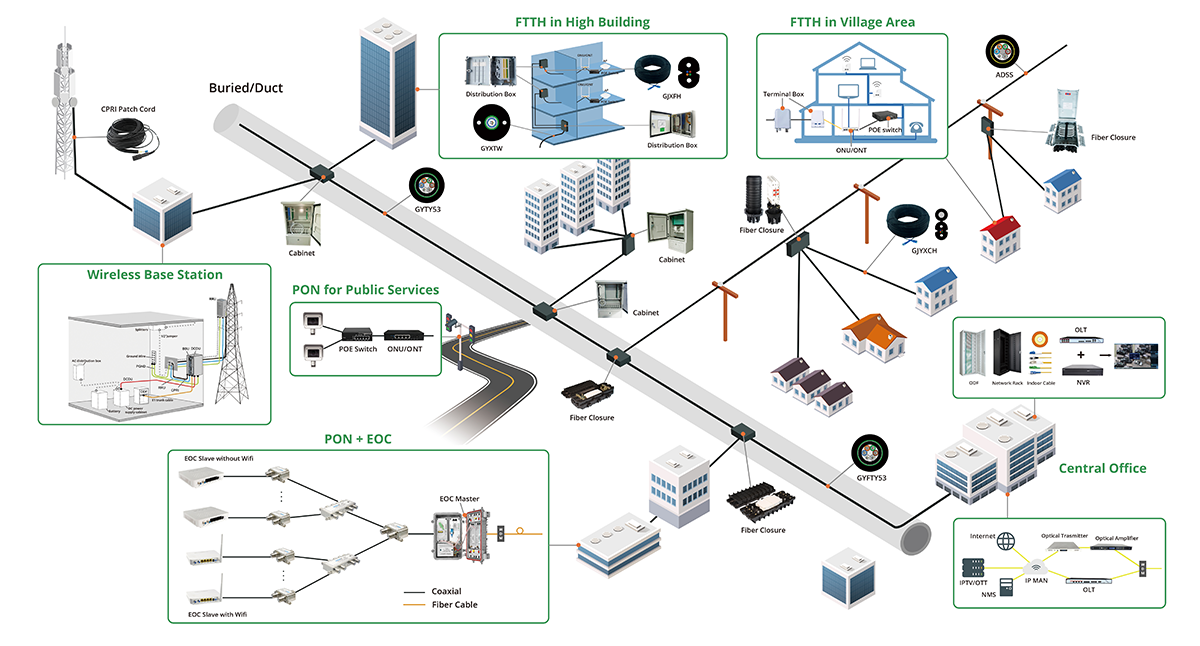 Optical Network with FTTH Boxes