Cape Town, Date - November 14-16, 2023
In the past three days, Sopto Technology, one of the world's leading network technology solution providers, proudly participated in the AfricaCom 2023 exhibition held in Cape Town, South Africa. During the exhibition, Sopto Technology collaborated with both new and existing clients to explore and showcase state-of-the-art fiber optic access network solutions and products.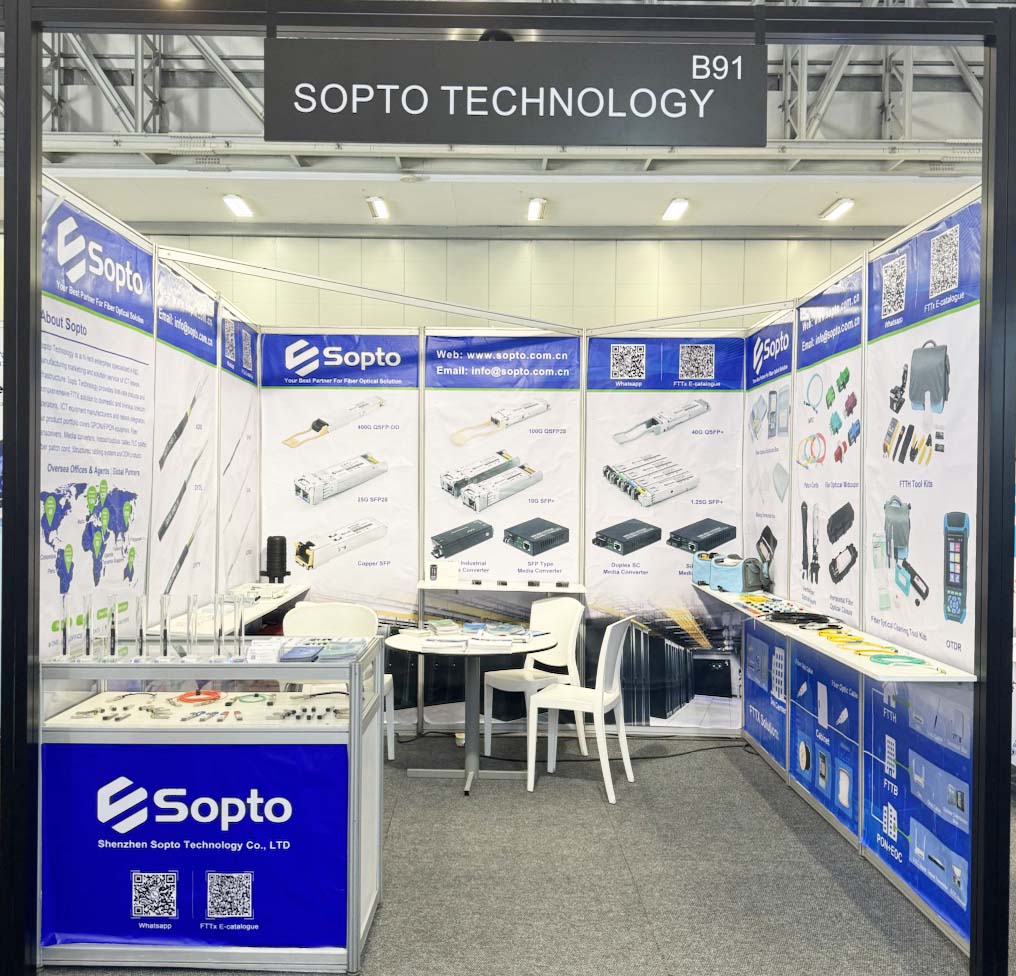 AfricaCom 2023 provided a rare opportunity for industry-leading companies to showcase their latest innovative technologies and share strategic insights on digital communication, fiber optic network connectivity, and the future interconnected world. Seizing this opportunity, Sopto Technology demonstrated its exceptional technical strength and extensive experience in fiber optic access network solutions.
Sopto Technology showcased a series of innovative fiber optic access solutions at the exhibition, providing efficient and reliable network connections for telecommunications operators and enterprises. These solutions covered various application scenarios, including broadband access, data center connectivity, and enterprise-level network requirements.
Highlights of the Exhibition

Comprehensive Product Line Upgrade: The company presented a brand-new product line, including high-performance fiber optic cables, fiber optic switches, modems, fiber transceivers, and more. These products not only exhibit enhanced performance but also significant progress in energy efficiency, environmental sustainability, and sustainable development.
Technical Workshops and Consultation Services: Sopto Technology's professional team provided a series of technical workshops and consultation services during the exhibition, delving into industry trends, sharing best practices, and offering tailor-made solutions for clients.
We are thrilled to be a part of AfricaCom 2023, showcasing our innovative prowess in the field of fiber optic access networks on a global platform. During the exhibition, we shared our insights into the future digital era with industry-leading companies and professionals, presenting a range of efficient and reliable solutions and products. We extend our gratitude to all the clients and partners who visited our booth; your support is the driving force behind our continuous progress.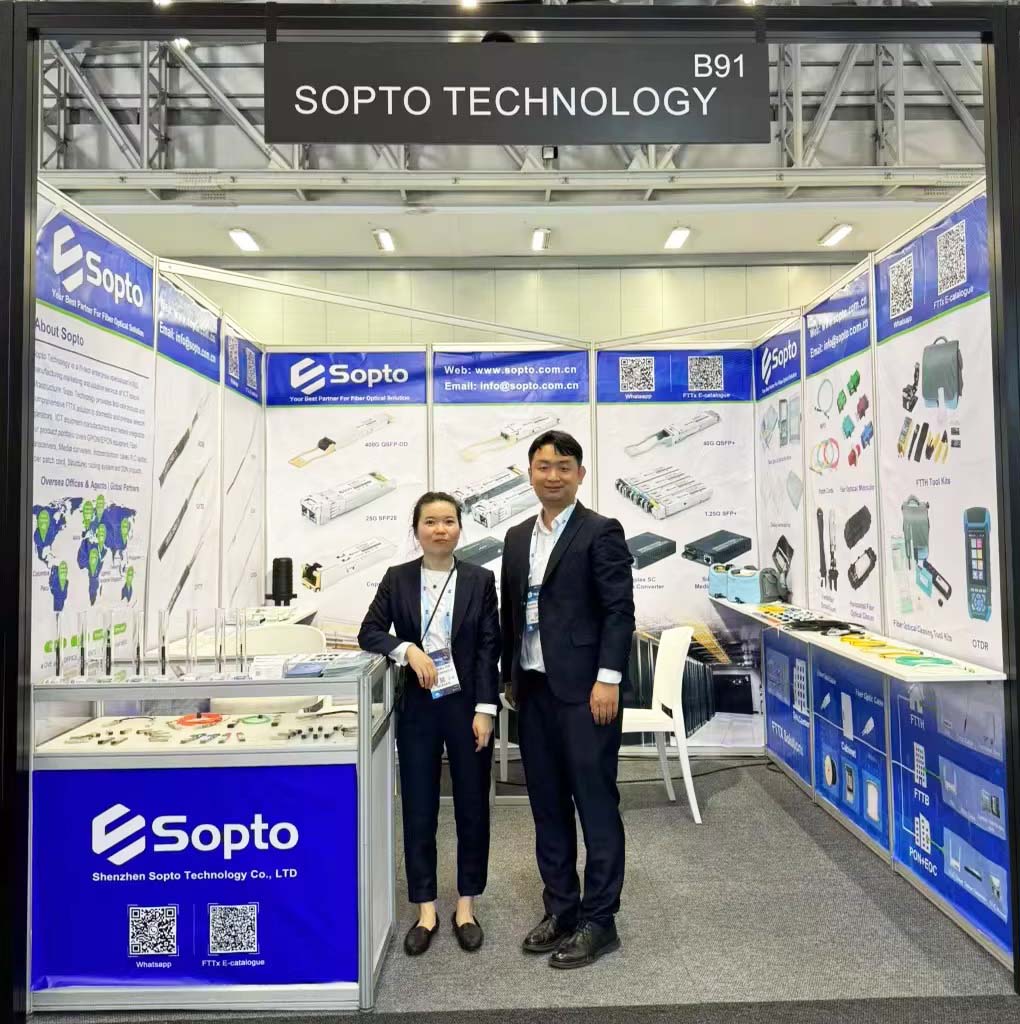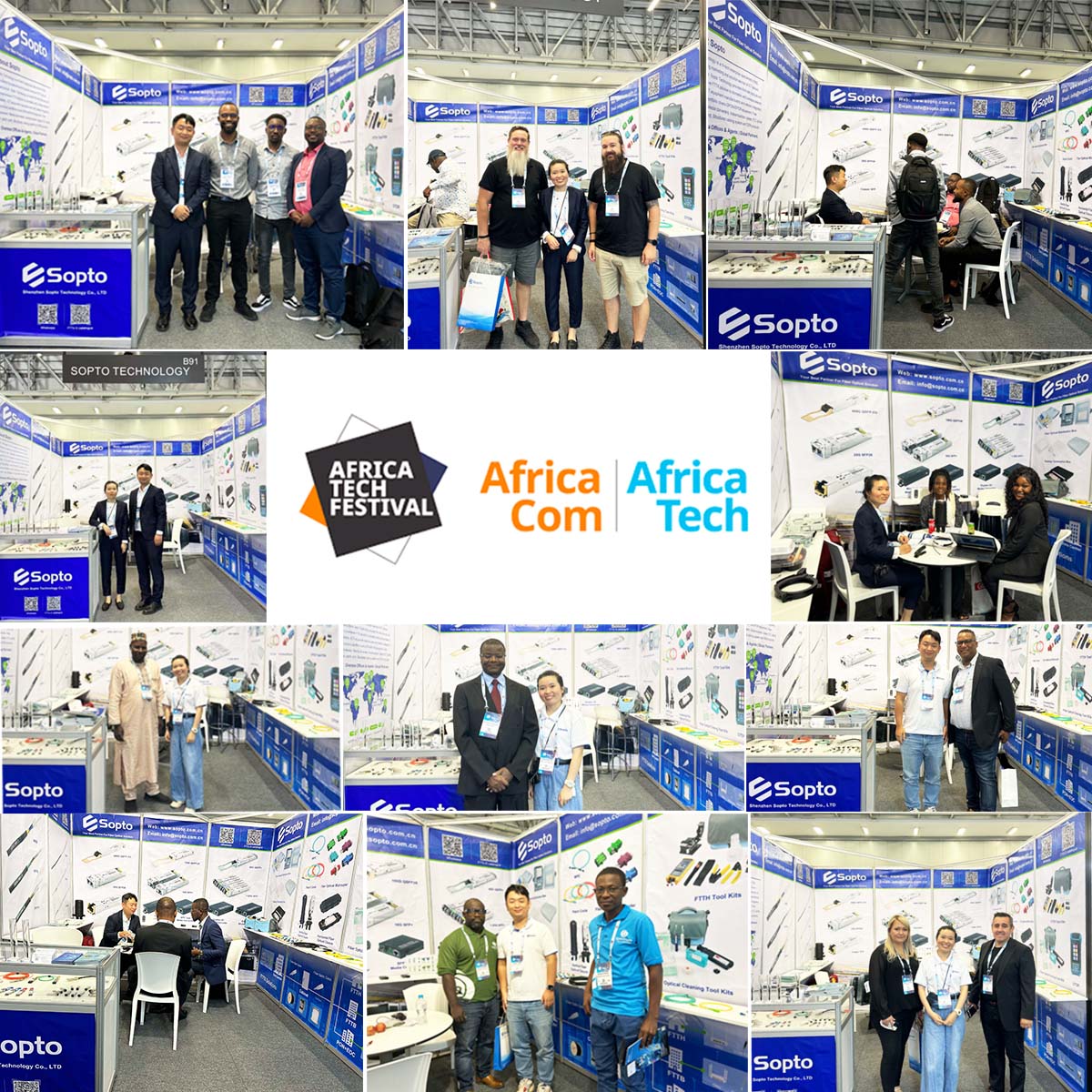 About Sopto Technology
Sopto Technology is a global leader focusing on the field of fiber optic communication, dedicated to providing innovative network technology solutions. The company boasts an experienced and highly specialized team, continuously driving the development of fiber optic access network technology and delivering outstanding products and services to clients.
For more information, please visit the official website of Sopto Technology or contact our customer support team. Website : www.sopto.com.cn, Email: [email protected]
Tags : AfricaCom 2023, fiber optic access network, fiber optic cables, fiber optic switches, modems, fiber transceivers
— END —