Optical Transceiver is the core device of optical communication. The function of the optical module is photoelectric conversion. The transmitting end converts the electrical signal into an optical signal. After transmitting through the optical fiber, the receiving end converts the optical signal into an electrical signal. Its structure is mainly composed of two parts: the receiving part and the transmitting part.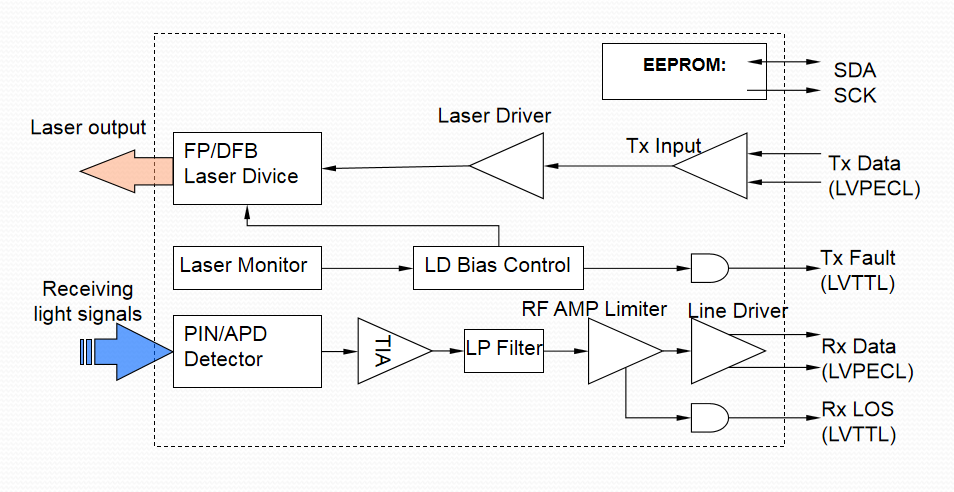 Receiving:
The electrical signal inputting a certain code rate is processed by an internal driving chip to drive a semiconductor laser (LD) or a light emitting diode (LED) to emit a modulated light signal of a corresponding rate, and an optical power automatic control circuit (APC) is internally provided to make the output The optical signal power remains stable.
Transmitting:
The optical signal input module of a certain code rate is converted into an electrical signal by the photodetecting diode, and the electrical signal of the corresponding bit rate is output after the preamplifier, and the output signal is generally PECL level. At the same time, an alarm signal is output after the input optical power is less than a certain value.
Tags : fiber optical module , fiber optic transceiver
— END —